The club was newly formed in 2007, as the result of a merger between three original netball clubs (Oxford Ladies, Tornadoes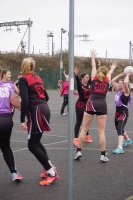 and W.E.I.). In 2008, Fusion NC also decided to join Panthers. These mergers have allowed us to "pool" our resources - including players, experience & knowledge, which has enabled us to expand and improve in the sport we love!
Our main focus is simply to enjoy our netball, and this is done at all levels - from those who just want a bit of exercise, to those who couldn't imagine their lives without it!! Either way, training and matches are always fun, thrilling, and challenging for everybody involved!
We currently have three Avon Netball League teams one in Division 3 one in division 5 And one in division 6. We are also regular fixtures in the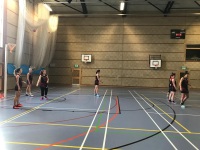 summer/versatility leagues & tournaments both local and further afield. We are proud to have one newly qualified B Award umpire, and another two highly capable C-Award umpires, as well as a very committed, highly enthusiastic coach and a very friendly, welcoming bunch of netball players!
Comprising of players from all around the Bristol area, we train at Colston School (Bell Hill, Stapleton ,BS16 1BJ) every Thursday night from 7pm-9pm, and are very lucky to have access to excellent facilities including all-weather, floodlit courts, toilets, changing rooms and ample parking! Training sessions are designed to encourage improvement for individuals, teams and the club, and allow the teams to "gel", with a strong emphasis on enjoyment and
fitness! We have players of all ages and abilities,
and new members are always welcome.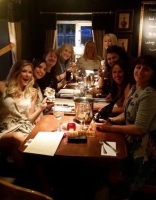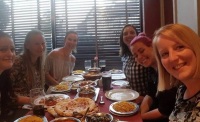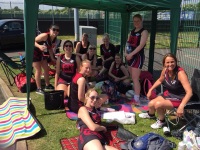 Of course, we could not have a club full of rowdy young ladies without painting the town red now and again! Everyone iswelcome to come along and socialise outside of "netball" hours, it's a great way of getting to know people in their gladrags rather than their netball kit! Piccies of our social events, as well as all other club activities, can be found in the Gallery.